OUR FUTURE: THE CHOICE IS YOURS©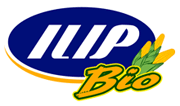 Denominazione:
ILIP S.r.l.
Forma giuridica:
SOCIETA' A RESPONSABILITA' LIMITATA
Sede legale,
amministrativa e operativa:
VIA CASTELFRANCO, 52
Loc. Bazzano - 40053 VALSAMOGGIA (BO) - ITALY
Codice fiscale:
03499571200
Partita IVA:
03499571200
Numero REA:
BO-524027
Capitale sociale in  EURO

| | |
| --- | --- |
| Deliberato: | 5.000.000,00 |
| Sottoscritto: | 5.000.000,00 |
| Versato: | 5.000.000,00 |
Informativa privacy e cookie/Privacy Policy And Cookie Policy
Informativa privacy e cookie
TITOLARE DEL TRATTAMENTO DEI DATI PERSONALI
Il Titolare del Trattamento
Il Titolare del Trattamento dei dati di questo sito web è
ILIP S.r.l. - Via Castelfranco, 52 - Loc. Bazzano - 40053 VALSAMOGGIA (BO) - ITALY - info@ilip.it
TRATTAMENTO DATI PERSONALI
Ai sensi dell'articolo 13 del Dlgs. 196/2003, recante "Codice in materia di protezione dei dati personali", desideriamo informarvi:
Finalità e modalità del trattamento
Il trattamento dei dati viene effettuato per la finalità di invio di newsletter/informazioni generali e raccolta dati statistici nel rispetto dei limiti e delle condizioni previste dalla legge, con strumenti automatizzati, inclusi quelli elettronici e telematici.
Natura del conferimento dei dati
Il conferimento dei dati ha natura facoltativa.
Conseguenze della sua opposizione al trattamento dei dati
La mancata disponibilità totale o parziale dei dati può comportare l'impossibilità a perseguire la predetta finalità.
Soggetti e categorie di soggetti ai quali i dati potranno essere comunicati e ambito di diffusione dei dati
I dati di cui sopra, nel rispetto delle finalità sopra indicate, verranno comunicati ai soggetti pubblici e privati per gli adempimenti previsti da ogni norma di legge o da disposizioni contrattuali.


Il Titolare del Trattamento dei Dati Personali è l'unico autorizzato a venire a conoscenza de dati personali dell'interessato.
In ogni momento potrà esercitare i suoi diritti nei confronti del titolare del trattamento, ai sensi dell'articolo 8 D.Lgs. 196/2003. Restano salvi i diritti di cui all'articolo 7 del Dlgs. 196/2003.
INFORMATIVA E GESTIONE DEI COOKIES
Cosa sono i cookies
I cookies sono piccoli files di testo che i siti visitati dall'utente inviano al suo terminale - computer, laptop, tablet, smartphone, etc. - dove vengono memorizzati per essere poi ritrasmessi agli stessi siti in occasione della successiva visita del medesimo utente.
Cookie tecnici
Sono i cookie che servono a effettuare la navigazione o fornire un servizio richiesto dall'utente. Non vengono utilizzati per scopi ulteriori e sono normalmente installati direttamente dal titolare del sito web. Senza il ricorso a tali cookie non si può garantire il corretto funzionamento di tale sito.
Cookie analytics
I cookie "analytics", pur non essendo cookie tecnici, possono essere loro assimilati se utilizzati a fini di ottimizzazione del sito direttamente dal titolare del sito stesso, che potrà raccogliere informazioni in forma aggregata sul numero degli utenti e su come questi visitano il sito. A queste condizioni, per i cookie analytics valgono le stesse regole, in tema di informativa e consenso, previste per i cookie tecnici.
Il presente sito utilizza il servizio di terze parti "Google Analytics" per raccogliere informazioni in forma aggregata sul numero delle visite. Per le informazioni sul trattamento di questi dati fare riferimento a questa Privacy Policy.
Cookie di profilazione
Sono i cookie utilizzati per tracciare la navigazione dell'utente in rete e creare profili sui suoi gusti, abitudini, scelte, ecc. Con questi cookie è possibile trasmettere al terminale dell'utente dei messaggi in linea con le preferenze già manifestate con la sua navigazione on line.
Il presente sito non utilizza alcun cookie di profilazione proprio.
Gestione delle preferenze dei cookies tramite browser
Se non conosci il tipo e la versione di browser che stai utilizzando puoi cliccare su "Aiuto" nella finestra del browser in alto, da cui puoi accedere a tutte le informazioni necessarie.
Se invece conosci il tuo browser clicca su quello che stai utilizzando per accedere alla pagina di gestione dei cookies.
Privacy Policy And Cookie Policy
OWNERSHIP AND RESPONSABILITIES REGARDING HANDLING OF PERSONAL DATA
OWNERSHIP
Owner of Personal Data Handling of this web site is
ILIP S.r.l. - Via Castelfranco, 52 - Loc. Bazzano - 40053 VALSAMOGGIA (BO) - ITALY - info@ilip.it
PERSONAL DATA HANDLING
Pursuant to art. 13 of Leg.Decr. no.196/2003, therefore, we communicate the following information:
Objectives of data handling and its modalities
The data processing is carried out for newsletters,information collection and statistical data finalities within the limits and conditions provided for by law, by automated means, including electronic and telematic.
Data providing
Personal data are voluntarily supplied by the User or the interested party.
Consequences of opposition to the data processing
The non-availability of all or part of the data may make it impossible to pursue that purpose.
Subjects and categories of persons to whom the data may be disclosed and scope of dissemination of data
The above data, in accordance with the purposes outlined above, will be communicated to public and private entities for the formalities required by any provision of law or by contractual arrangements.


The Owner of Data Handling is the only authorized to become aware of the personal data concerned.
At any time, you may exercise your rights towards the organization in charge of handling your data, pursuant to art. 7 of Leg.Decr. 196/2003
COOKIE POLICY
What is a cookie?
Cookies are small text files that the sites visited by the user to send its terminal - computers , laptops, tablets , smartphones , etc. - Where they are stored before being re-transmitted to the same sites at the next visit to the same user .
Technical cookies
They are used to make browsing or provide a service requested by the user. They are not used for other purposes and are normally installed by the owner of the website. Without recourse to these cookies you can not ensure the proper functioning of this site.
Analytics cookies
Analytics cookies are not technical cookies, but they can be assimilated to technical cookies if used for optimization of the site by the owner of the site, which will be able to collect aggregate information on the number of users and how they visit the site. Under these conditions to analytics cookies apply the same rules, with regard to disclosure and consent, provided for technical cookies.
This site uses the third-party service " Google Analytics " to collect aggregate information on the number of visits . For information on the treatment of these data refer to this Privacy Policy.
Profiling cookies
This Cookies are used to track the user's navigation on the network and create profiles on his tastes, habits, choices, etc. These cookies can be transmitted to the user's terminal messages in line with the preferences already expressed by his online activities.
This site does not use any own profiling cookie.
Management of cookie's preferences via browser options
If you do not know the type and version of browser you are using, you can click "Help" in the browser window at the top, from which you can access all the necessary information.
If you know your browser, click on what you are using to access a cookie's management guide.